Fab Finds
I have noticed that a lot folks enjoy pointing out great finds. A "find" for me is really a moment of reverence. Seeing, tasting, hearing, and touching something that just makes you go "ahhhhh". Makes you silly happy. Makes you feel as though all is right with the world, for just a moment. So without further ado I give you a small selection of recent finds: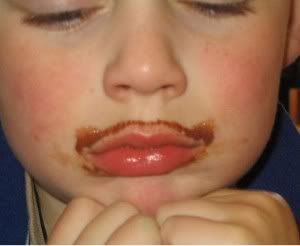 Chantico.....
Oh my this is like drinking the best melted chocolate right out of a cup. As you can see it is like a drug. Christopher and I enjoyed the tiny cups of pure, rich, decadent chocolate while on a
family volkswalk
a couple of weekends ago. All of us walked from Pacesetters on Woodstock to the Old Church by Oaks Park and then back again. A total of 6.2 miles. A long way for Christopher's five-year-old legs, but he did great. A really wonderful way to spend a Sunday morning. Besides, look at what else we found on the walk: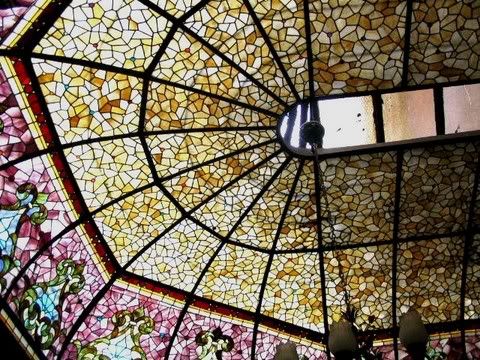 The Portland Memorial and Mausoleum, located at 14th and Bybee, is astounding. With more than 58,000 "residents" and room for another 120,000, it is overwhelming. If you have never been there, you must. This stained glass over-head dome is Tiffany and it is stunning as you walk into the entrance. You can walk 7 miles within the 7 floors of the memorial and you have never seen so much marble. It is a place where you want to be quiet but just the sound of your shoes or a little sniffle echoes throughout.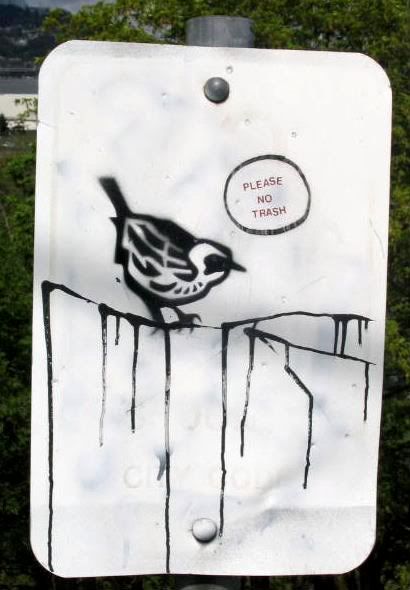 A little further on our walk, on Sellwood Blvd, overlooking
Oaks Park,
this simply perfect sign. Someone had whitewashed over the "No Dumping by City Ordinance" sign and created this gem. Thank you.
A few thrift finds: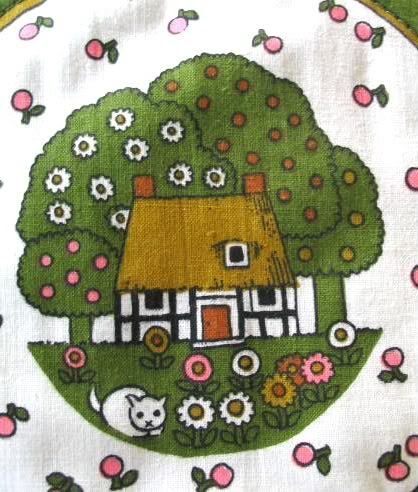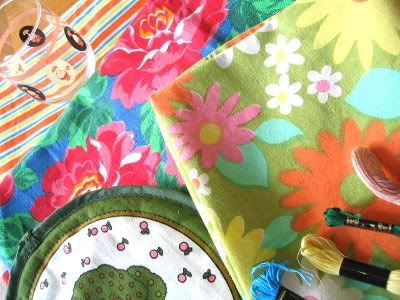 Scoring at any thrift store doesn't happen for me very often at all. But Value Village was a treasure trove recently. I love vintage floral fabrics and linens. So how happy I was to find hidden amongst vintage Star Wars pillowcases, these little delightful things. A pot holder and cute glass to boot! I have no clue what I will ever do with all the fabrics I have collected throughout the years. It all just makes me silly happy and that is good enough for now.
Oh and if you haven't read it already, you just must read
Plan B~Further Thoughts on Faith
by Anne Lamott.