Paris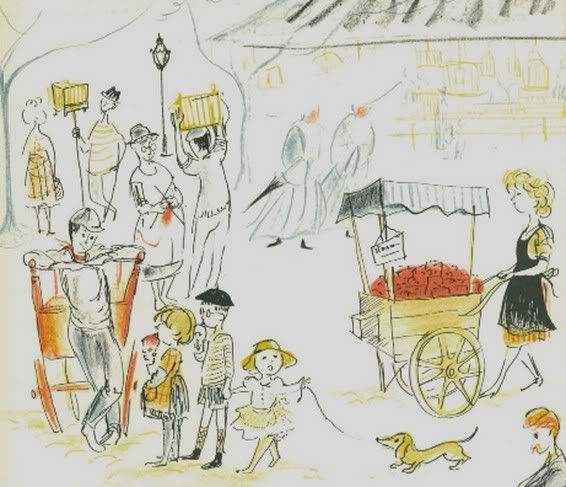 I love this illustration by Winifred Lubell in the book "Rosalie-The Bird Market Turtle". This book is full of wonderful illustrations of Paris.
I love Paris.
It has been years since I have been there but the memory of it is right there on the tip of my mind. The streets. The early evening sky like black/blue velvet. Baguette, cheese, and wine. A December chill. New Year's Eve under the Eiffel Tower. Running for the last train on the Metro. Shouts of "bonne année!" until the wee hours of the morning. Warm crepes. Anyway...this illustration just took me back.
shhhhh....did you happen to catch the Strawberry Lady's apron?