Friday Fab Finds
I am so looking forward to spending time with my boy this summer.
I can not wait to craft like a crazy woman. I have a pile of crocheted hats that need embellishing. I need to plan my fall/winter line of hats and other delightful items. I want to hike, garden, and have fun.
I found a wonderful book by Vibeke Lind called "Practical Modern Crochet" and it is full of wonderful free-form ideas. I just love it.
This image is lovely and so is the hat.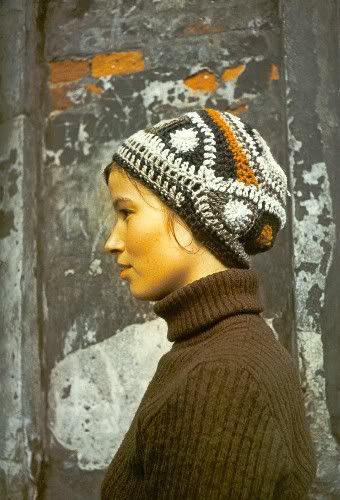 I love these pillows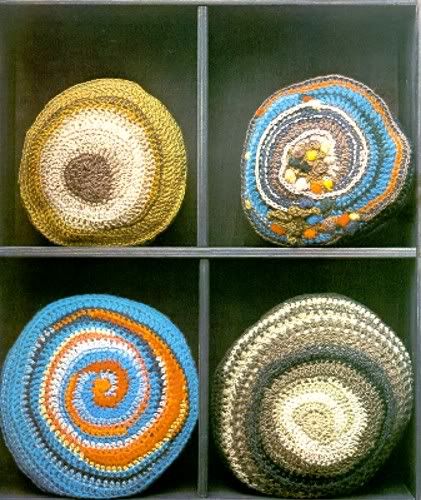 As for my weekly finds, here you go:
If you live in Portland and you want to hear your child say "Ohhhhh, Wow, Mom, Amazing, Oh MOM LOOK AT THIS!" about a thousand times you must head over to
Ed's House of Gems
. I have driven by the red building for years and have never set foot in it, until Christopher took up rocks this week. It is a wonderful place.
A
craft project
involving a bleach pen that I cannot wait to try. Yes I know it is bleach, but it is a great idea.
Hot Dog Buns
not for your average weiner.
A cute little shop at
milky pop.